b&b Cip e Ciop


Casa +39 0432 961351 Cell. +39 349 2596338

Email bedandbreakfastcipeciop@hotmail.it

Facebook Cip e Ciop bed and breakfast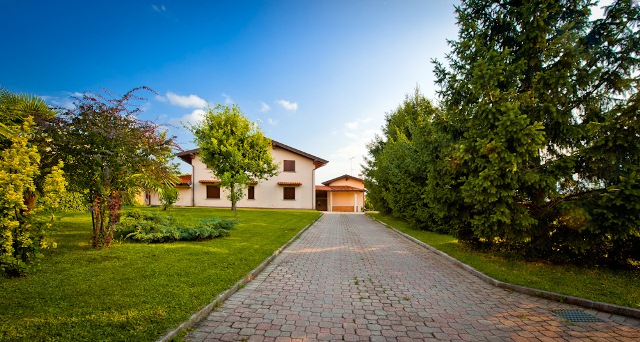 B&B Cip&Ciop:

Ospitalità, cordialità e convenienza caratterizzano il nostro Bed and Breakfast. Ideale per trascorrere un periodo di tranquillità e riposo in mezzo alla natura. Ci trovi a Buja, cittadina del Friuli a pochi chilometri da San Daniele,Osoppo, Venzone, Udine, Gemona...tutte città con una profonda storia che le ha rese note in tutta Italia.


B&B Cip&Ciop:

Hospitality, friendliness and convenience characterize our Bed and Breakfast. It is located in the nature and therefore it is the ideal place for a rest. You'll find us in Buia, a town in Friuli Venezia Giulia not so far from San Daniele, Osoppo, Venzone, Udine, Gemona ... which are all cities with a deep history that made them popular throughout Italy.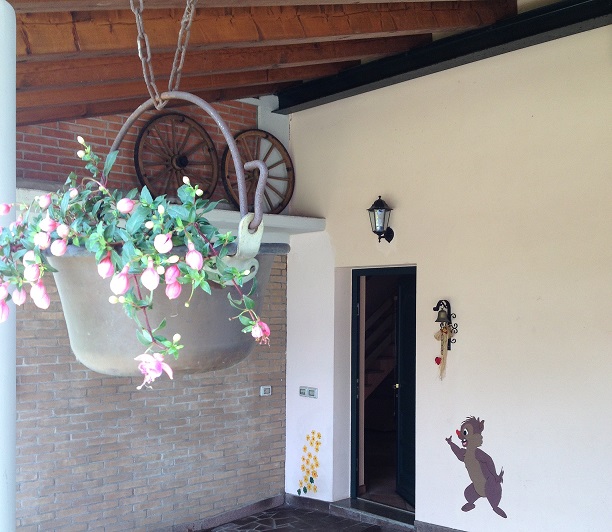 Bed and Breakfast Cip & Ciop è situato a Buja, in provincia di Udine. Immerso tra i boschi dell'anfiteatro morenico buiese, la natura e la campagna lo avvolgono con tutta la loro bellezza ed unicità.
Dal nostro bed and breakfast puoi osservare la natura friulana in tutte le sue forme: a Sud s'innalza la collina di Monte di Buja; posando lo sguardo verso Ovest inizia la catena di montagne che sembra raccogliere il Friuli in un abbraccio materno; da qui noterai il fortino di Osoppo, un luogo che appartiene alla storia dell'Italia, motivo di orgoglio per molti friulani; verso Nord dove la catena montuosa si fa più massiccia e possente, Gemona del Friuli si arrampica sul fianco del monte Glemine; vicino Gemona si distende Venzone, nascosto dietro le sue mura antiche, avvolto da una dolce aura di ricordi e tradizioni medievali; giunto ad Est, il verde delle colline di Buja ritorna il protagonista della scena.



Cip & Ciop Bed and Breakfast is located in Buia, in the province of Udine. It is nestled in the woods of a morainic amphitheater, and it is surrounded by the beauty and uniqueness of the countryside and its nature.
From our bed and breakfast you can admire nature in all its forms: in the South you can see the hill of "monte di Buia"; in the West there is a beautiful chain of mountains that seems to collect the Friuli in a motherly embrace. Hence you can notice the Osoppo fort, a place that belongs to the history of Italy, a source of pride for many people of Friuli.
Moreover, in the North, where the mountain range is more massive and powerful, Gemona del Friuli climbs to the side of Mount Glemine.
Near Gemona is located Venzone, hidden by its ancient walls and surrounded by an aura of sweet memories and medieval traditions.
At last, on the East, the green hills of Buia are again the protagonists of the environment.

B&B Cip & Ciop è il luogo adatto per trascorrere qualche giorno in tranquillità. La struttura del nostro Bed and Breakfast è completamente autonoma e consta di un ampio parcheggio e due grandi giardini per il divertimento dei più piccoli.
Le camere sono ampie e accoglienti, dotate di bagno privato (phon ed asciugamani inclusi), riscaldamento, televisione e Wi-Fi per chi volesse connettersi ad internet.
Il servizio di pulizia è giornaliero.
Per chi avesse bisogno, mettiamo a disposizione la cucina, comprensiva di fornelli, forno, stoviglie, frigo ecc.
Inoltre B&B Cip & Ciop mette a disposizione un'ampia sala adibita ad accogliere eventuali conferenze.

B&B Cip & Ciop is the perfect place to spend a few days in rest. The structure of our Bed and Breakfast is fully autonomous and consists of a large car park and of two large gardens available for the children.
The rooms are spacious and comfortable and each has a private bathroom (hair dryer and towels), heating, television and Wi-Fi
For our guests is available (if they require it) a kitchen, which includes also a stove, oven, dishes, refrigerator etc..

FOCUS


LINKS